October 4, 2018 | Leslie Hallman
Hot Halloween Mummies + Odd Lot Red Blend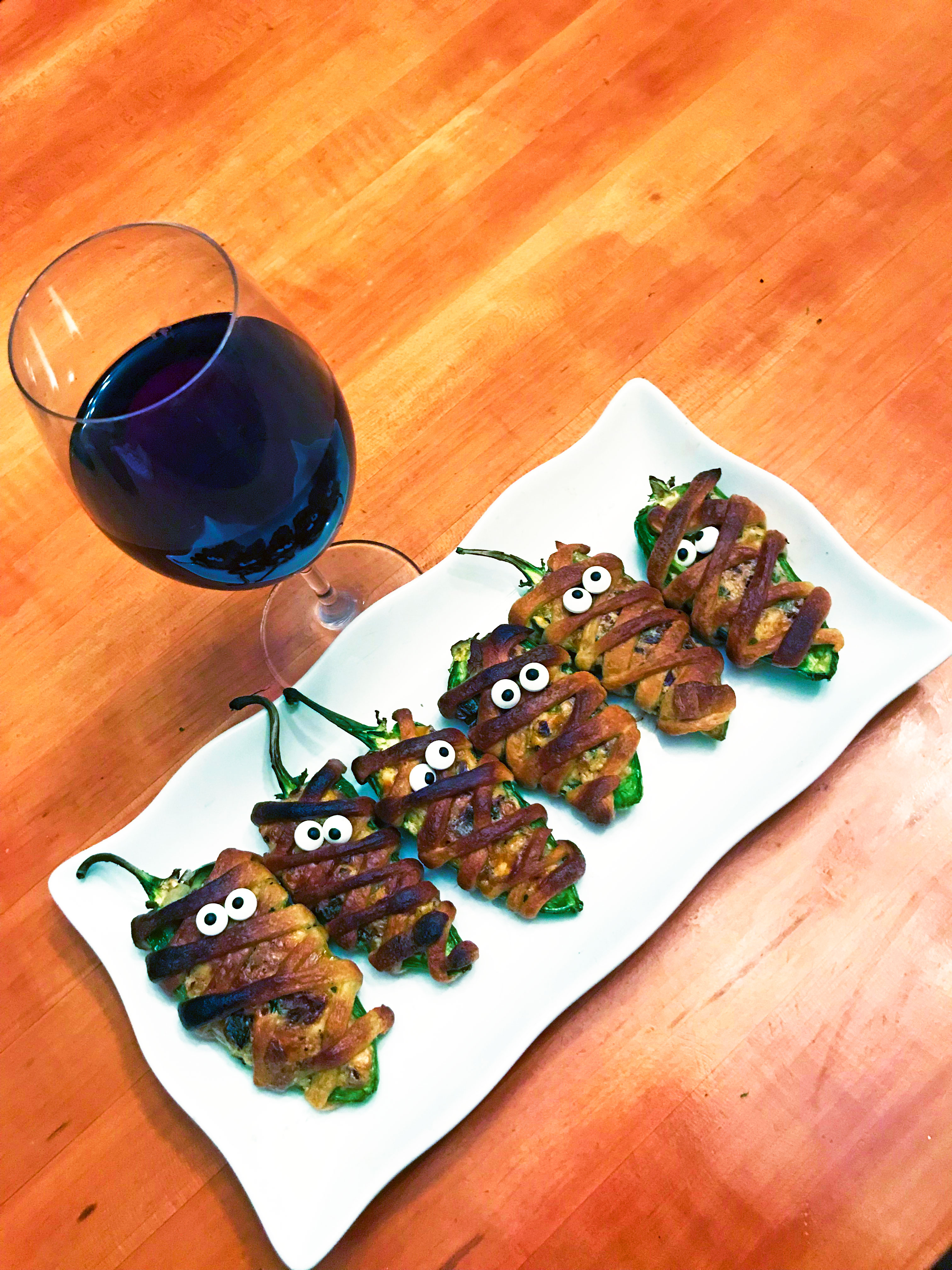 As clever as they are delicious, these Hot Halloween Mummies served with Odd Lot Red Blend are perfect to snack on at a costume party or while waiting at home for trick or treaters!
Ingredients
8 jalapeño peppers
4 oz. cream cheese, softened at room temperature
½ cup sharp cheddar cheese, grated
½ cup smoked cheddar cheese, grated
6 slices bacon, cooked & chopped
½ cup green onion, finely chopped
1 sheet croissant dough
1 package candy eye treat toppers
Instructions
Preheat oven to 400 degrees and line a baking sheet with parchment paper. Slice the jalapeños in half lengthwise and scoop out the interior, including all seeds. Place cream cheese, cheddar cheese, bacon and green onions in a bowl and mix thoroughly. Fill each jalapeño half with a scoop of the cheese mixture. Unroll the sheet of croissant dough and slice the dough in thin strips. Wrap one or two of the strips around each pepper, leaving a small opening for the eye treat toppers. Bake for 15 minutes, or until golden brown and cheese is bubbling. Place two eyes on each pepper and serve immediately with a glass of Odd Lot Red Blend.
Happy Halloween!
Comments
Commenting has been turned off.