May 1, 2018 | Leslie Hallman
Peppered Beef Tenderloin with Chocolate Wine Sauce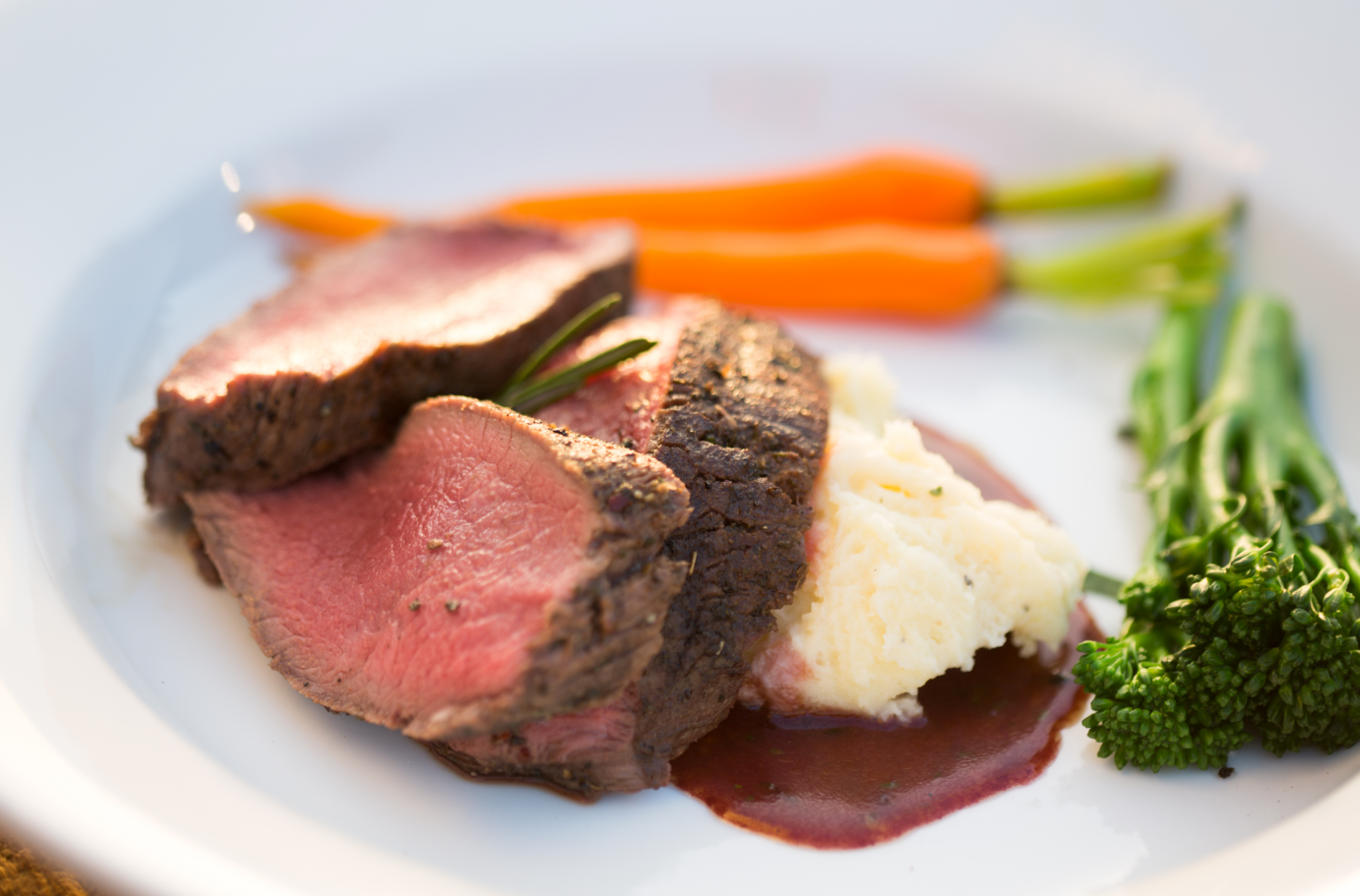 Our Petite-Petit is the star of this chocolate wine sauce! Make sure to pour yourself a glass on the side to enjoy with your meal as well. 🍷
Ingredients (2 servings):
2 (5-ounce) beef tenderloin filets
1 tablespoon olive oil
Coarse sea salt to taste
1 tablespoon cracked white peppercorns
1 tablespoon olive oil
1 tablespoon minced shallot
1⁄4 cup Odd Lot Red wine
1 tablespoon balsamic vinegar
1⁄4 cup beef stock
1 teaspoon minced fresh rosemary
1 ounce bittersweet chocolate, chopped
Instructions:
Brush the tenderloin filets on all sides with 1 tablespoon olive oil, then sprinkle with sea salt and cracked pepper. Heat another tablespoon of olive oil in a skillet over medium-high heat until it begins to smoke. Add the steaks, and cook to your desired degree of doneness, 4 minutes per side for medium-rare. Once done, remove the steaks from the skillet and keep warm. Stir in the minced shallot and cook for 1 minute. Add the Odd Lot red and balsamic vinegar. Simmer until the sauce reduces to the consistency of chocolate syrup, about 3 minutes. Add the beef stock and rosemary then return to a simmer. Once the sauce has begun to simmer, whisk in the chocolate until it melts and slightly thickens the sauce. Pour sauce over steaks to serve.
Comments
Commenting has been turned off.